Let's know why are babies crying. All babies cry – it is the only way they have of telling other people that they are hungry, lonely, bored, uncomfortable, or in pain. A short cry does not harm a baby, but crying for a longer time is distressing to the baby and may worry the mother.
Babies differ in the amount they cry. Placid ones are often content to wait for quite a long time before babies cry for attention, whereas others scream the moment they wake up. During the first three months, some babies have a regular time of the day at which they cry. Usually, this is in the evenings.
It is impossible to teach young babies to be patent by letting them cry for a long while before attending to them. At this stage, they are too young to learn, and only become more distressed. During the first three months, parents need not worry about 'spoiling' their baby by picking him up when he cries. An older baby can be 'spoilt' by always getting what he wants the moment he cries for it. The baby will then begin to cry just to get his own way.
Tears are not usually shed until the baby is 3-4 weeks old. Sometimes older babies cry without producing tears and when this happens the baby is really shouting for attention.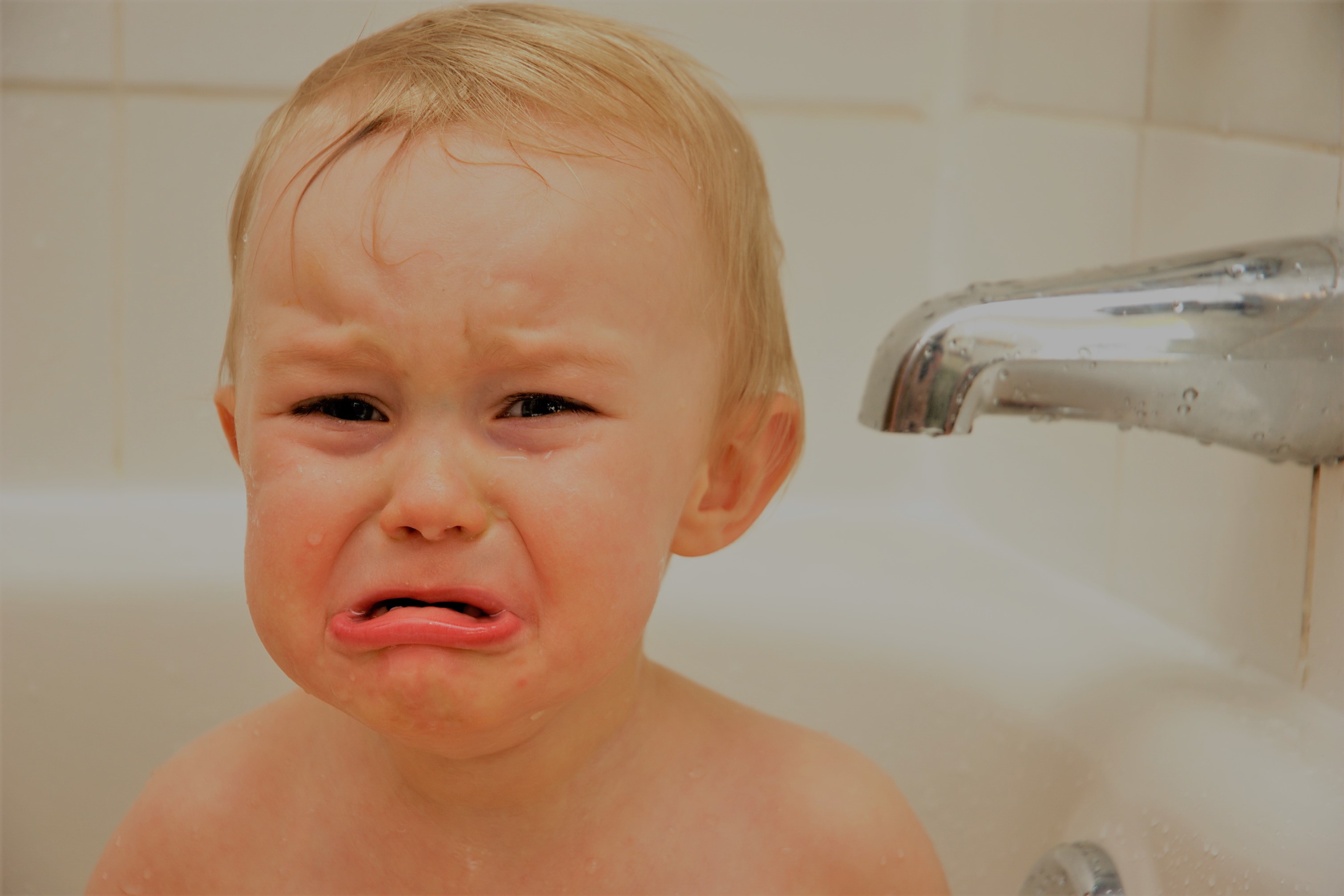 Why are Babies Cry – What Reasons
Although it is not always possible to tell why a baby is crying, parents soon learn that there are a number of reasons.
Hunger – interpreting baby cries
Babies vary considerably in the amount of food they need and how often they get hungry. A rigid timetable of feeding every four hours may be right for some babies. For others, it is not good enough, and they cry frequently because they are hungry.
Thirst – the child is always thirsty
Bottle-fed babies are likely to get more thirsty than those who are breastfed. In hot weather or a centrally heated house, they may need a drink of water (boiled and then cooled) diluted fruit juice between feeds.
Loneliness
A common cause of crying in babies is loneliness. They want to be picked up and cuddled and to feel close to another person. In many Asian and African countries, babies are Carrie in a sling on the back of their mother or elder sister. These babies cry much less than babies who spend a long time on their own in a cot or pram. A baby carrier or baby sling is becoming increasingly popular.
Discomfort 
Babies cry when they are uncomfortable, perhaps because of a wet or soiled nappy, or if they are too hot or too cold. when a bright light is shining in their eyes, or when they have wind (p.86) or are teething.
Pain 
A baby in pain will cry. maybe loudly or just a continuous whimper. When a baby cries for no apparent reason and behaves in an unusual way, a doctor should be consulted.
Tiredness
A tired baby becomes cross and irritable (like an adult) and, in addition, shows his feelings by crying. It may be possible to soothe the baby and rock him to sleep. If left alone to cry, the baby will continue to do so until he falls asleep through exhaustion.
Colic (abdominal pain)
This is a common cause of crying in the first 3 months. It occurs mainly in the evenings. The baby appears to be in pain and screams for up to 20 minutes with his legs drawn up. He then stops and is just about to go off to sleep when another attack occurs. Many suggestions have been put forward as to the cause of 'evening colic' but no reason has as yet been discovered. Fortunately, the colic does not seem to do the baby much harm. These crying sessions have usually stopped by the time the baby is 3 months old – to the great relief of the parents.
Dislike of the dark
Some babies cry when they are put in a room to sleep and the light is turned out. It may help to leave a dim light on.
Boredom
A baby with cry with boredom if he is put in his pram or cot to sleep when he would much rather be watching what is going on in the family, or playing with a toy. The extent to which a baby is liable to suffer from boredom depends on his personality. An alert and interested baby will want to be propped up in the pram or carried around more than a placid and contented baby.
Noise
A sudden noise may make a baby cry. Suddenly, due to the loud words, the children are crying out of fear and sometimes they stop crying. loud words, the children are almost shivering.
Teething
 Usually, babies begin to grow teeth from four months of age. During this time, the children will cry a little. It is normal that is not a concern.
Sleepiness
Children suffer from sleepiness due to various problems. The baby likes a good and comfortable bed. Occasionally insomnia makes crying cry.
Dirty Diaper
Most babies are not willing to sit in a wet or filthy diaper for hours on end. Others will go insane if they are uneasy for much more than a moment. You need to take care of your baby every time to see if the baby is crying because of the diaper problem.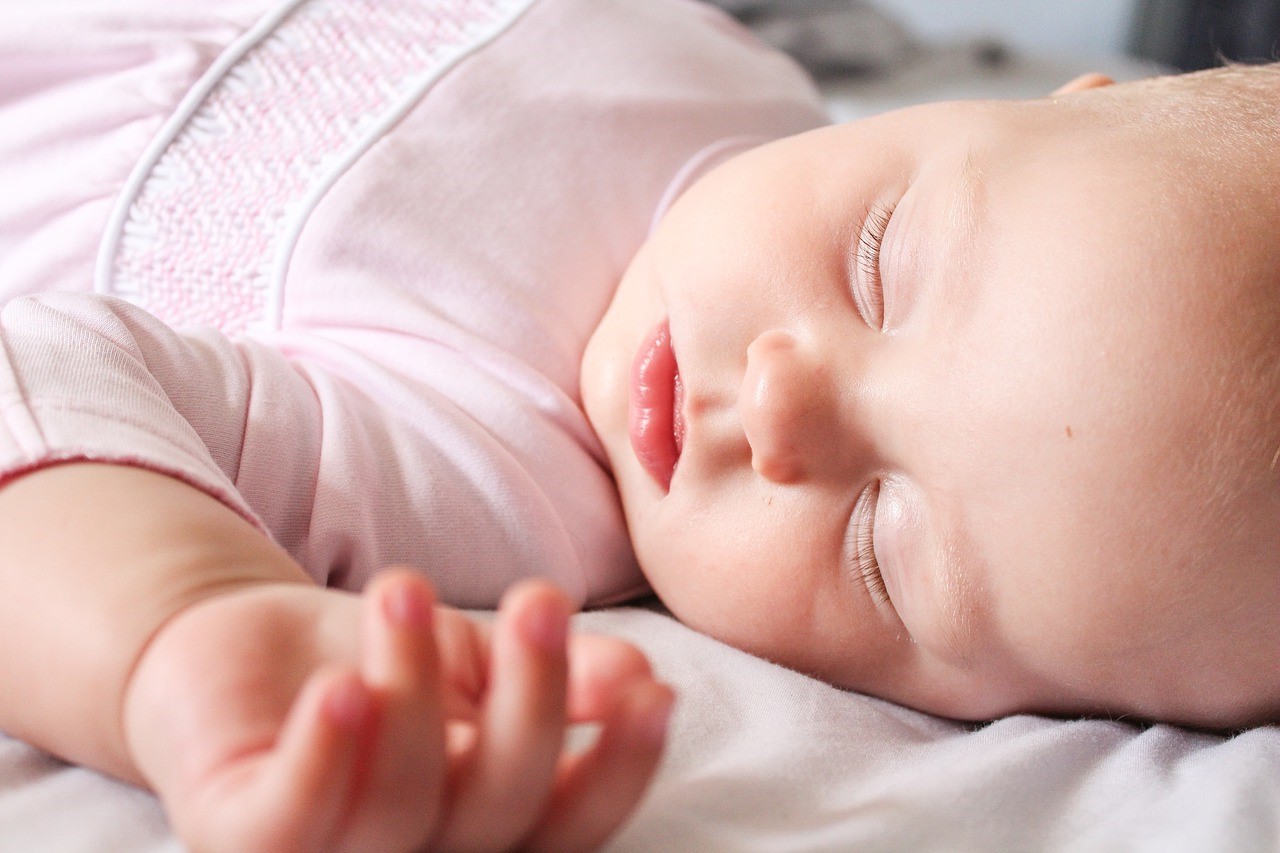 Soothing a Baby
Parents can try to stop their baby from crying by rocking the baby up and down and making soothing noises in a low tone of voice. Low noises have a more soothing effect than high–pitched sounds. A rhythm of sounds similar to that of the adult heartbeat (about 60 times per minute) has a particularly soothing effect for babies crying.
The repetitive sounds and movements will help to send the baby to sleep. Audiotapes of soft music or 'whooshing' noise (possibly similar to noises the baby heard in the uterus) help soothe some babies.
How to Calm a Baby Who Is Crying?
The most uncomplicated technique to calm a crying child is to figure out why they're crying in the first place so you can swiftly identify their needs. Parents often try various calming strategies without knowing what's causing the tears, but they lose the moment of opportunity to tackle the actual problem, and the baby's wailing intensifies.
Here's a rundown of how to get your infant to stop crying with these valuable tips:
Swaddle
Swaddled feelings are pretty appealing to children. It creates a safe environment for babies and brings back memories of their time in the womb. The first step in soothing your crying infant is to embrace them.
Position
Over your arm, place the baby on their side or tummy. Both postures are soothing to the infant and can aid in the relief of gas and other gastrointestinal problems.
Shushing Sound
Create a gentle shushing sound into the baby's ear, similar to the noises they heard while in the womb. For a wailing baby, don't be scared to put an emphasis.
Swing and Suck 
To relax the infant, gently sway him and kiss him.