The layette is the baby's first set of clothes. A new baby does not need clothes, just enough to keep warm. A baby's clothes get dirty in various ways, so it is best to have at least three of each item of clothing, one to wear, one for washing, and one ready for use to choose the baby layette.
Expectant mothers regularly enjoy collecting items for the layette. They are tempted by pretty or attractive clothing. This may give the mother pleasure, but it is not of importance to their babies. The requirements of the babies are rather different.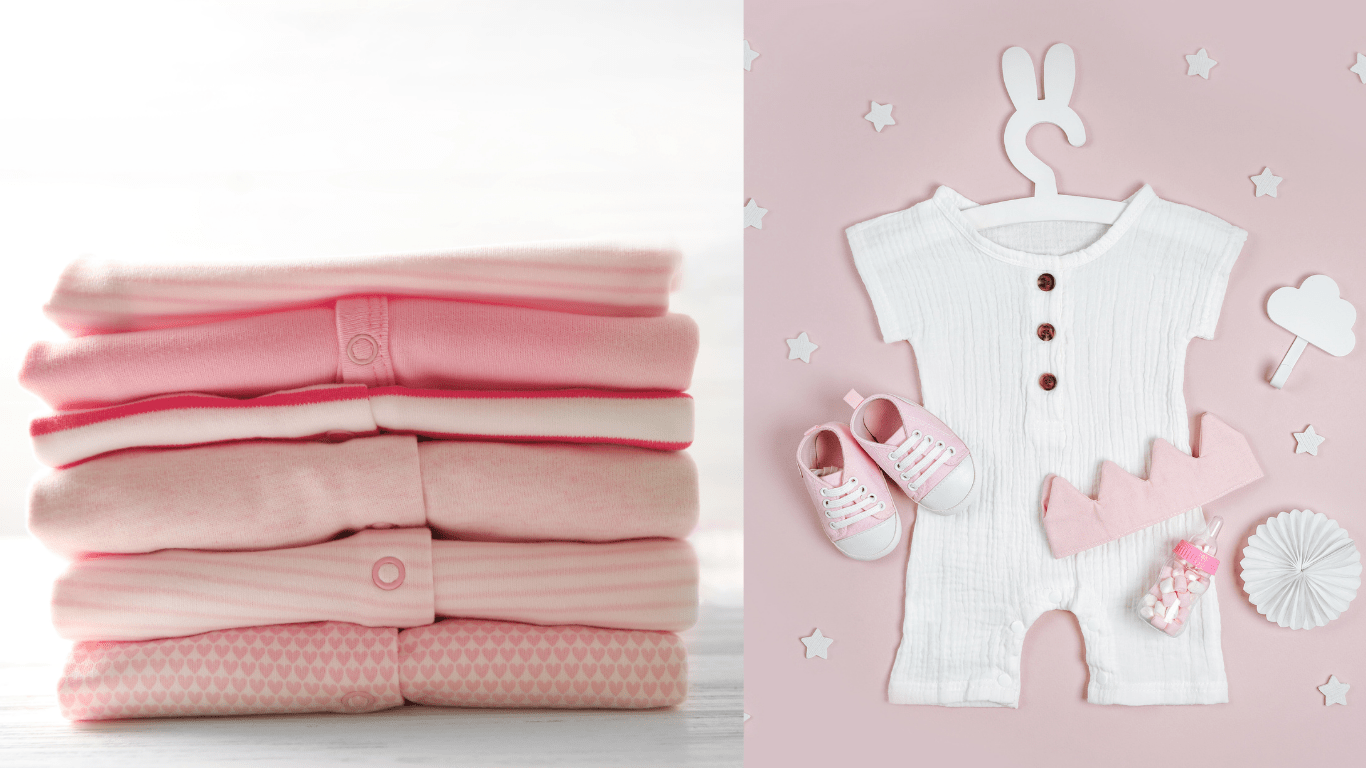 Requirements for Baby Layette Should be:
Loose and comfortable
Put on and take off
Easy to wash and dry
Lightweight, soft and warm
Non-irritant (will not scratch or otherwise irritate the skin)
Porous (so that moisture can escape)
Flame-resistant (will not easily catch fire)
Points to Remember Choosing the Baby Layette
Clothing should not be light, especially around the neck and feet. When young toes cramp for a long while they can become deformed.
Babies grow quickly and stretch suits will not stretch indefinitely.
Several layers of lightweight clothing are warmer than one thick, bulky layer.
The amount of clothing a baby needs to wear depends on the temperature. There are cold days in summer and it is very warm in an over-heated house in winter. In hot conditions, the minimum of clothes is required, and when very hot, a nappy is all that is necessary.
Most new parents have a limited amount of money to spend. Therefore it is sensible to buy only the essential items required for the baby layette. The money can save until later when the baby needs more clothes:
In larger and more expensive sizes
For day-time and night-time
Because the baby will get dirty more easily and more often.
Materials Used for Baby Layette
Both natural and synthetic (man-made) materials are used for baby clothes.
Natural materials two natural materials used for baby clothes are:
Wool-Warm to wear and therefore more suitable for cold weather
Cotton-absorbent and therefore more comfortable to wear next to the skin when the baby is hot, as it can absorb sweat.
Synthetic Materials for Baby Layette
These are easier to wash and dry than natural Materials. In general, they are cold to wear in winter because they do not retain body heat, hot and clammy in acrylic gives warmth and viscose is absorbent. Synthetic materials include:
nylon- very strong does not shrink
viscose- (rayon) – absorbent, retains whiteness, pleasant to handle but lacks strength
Polyester (Ethylene)-crease-resistant and does not catch fire easily
Acrylic (Arcana)-a bulky fabric which is soft and warm to the touch, lightweight, crease-resistant, and non-irritating to the skin.
Many baby clothes are made of mixtures of different types of material. In this way, the advantages of different materials can combine.
Washing Baby Clothes
Most garments are machine-washable. A label on each garment gives instructions about the washing of dry-cleaning, bleaching, ironing of other necessary information.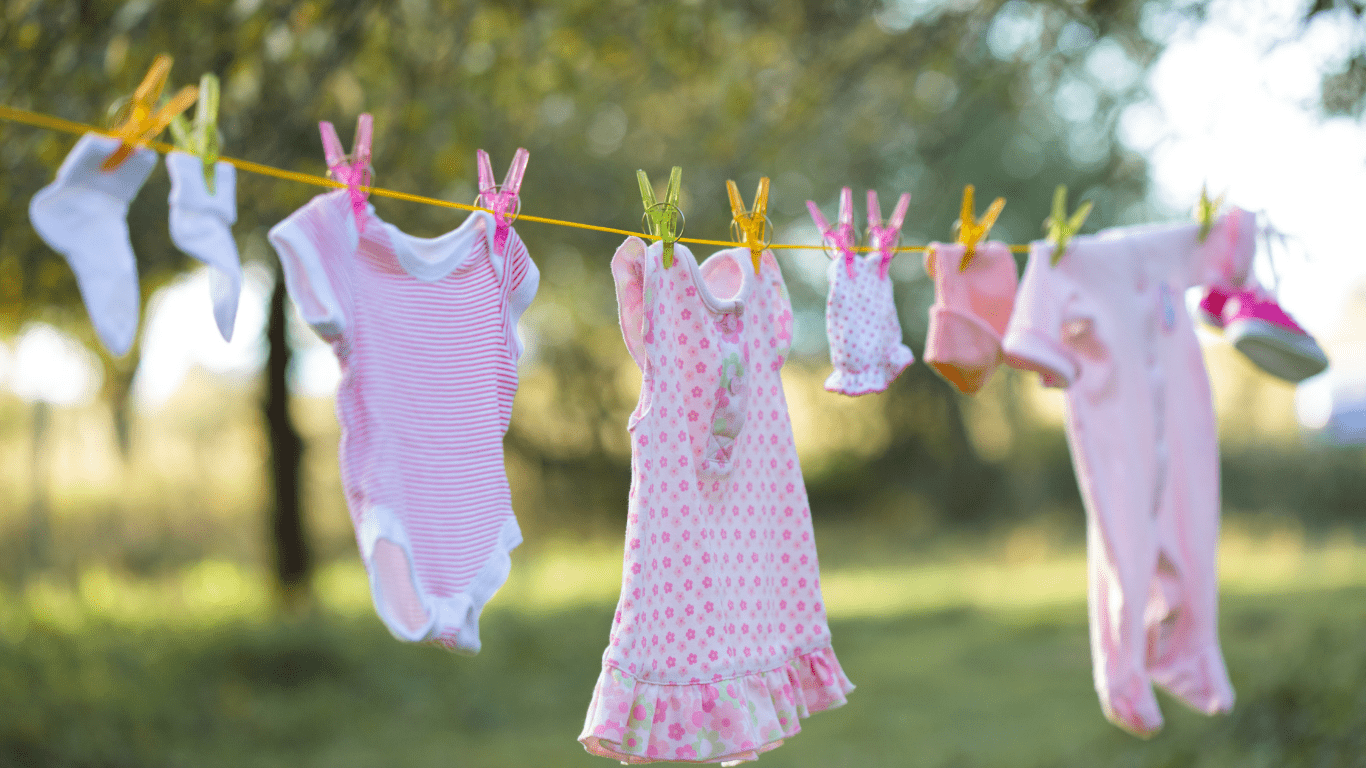 Woolen Garments Baby Layette
Wool is a very useful fabric for children's clothes when warmth is required, but it needs careful washing, preferably by hand. If the water is too hot the garments shrink. They can easily pull out of shape when dried.
When washing woolen garments by hand:
Use lukewarm water (30 C)
Use a mild detergent or soap powder
Squeeze gently to remove the dirt-do not rub
Rinse at least twice in clear, lukewarm water
Gently wring out the water or spin briefly
Reshape while wet and then dry flat
Cotton Garments Baby Layette
Cotton can wash in hot water, although color may fade. The advantage of white cotton is that it has no color to lose and it can boil or bleach when necessary to remove stains and whiten it.
Synthetic Materials and Mixtures
Follow the instructions that accompany the garments.
Washing of nappies.
Fabric conditioners may irritate the baby's skin.
Basic Items for the Layette
Nappies are different kinds of nappy.
Terry toweling (Turkish toweling)- The traditional material used for nappies. Nappies of this type are popular because they are the most absorbent and the most comfortable being flexible, they fit better around the baby's shape. They are also hard-wearing.
Muslin squares- Because they are not as bulky as terry toweling, muslin squares may be used as nappies for very small babies. They may also be used to line toweling nappies for babies with sensitive skins.
Disposable nappies-These save time and effort in washing. They can be very useful when washing or drying is a problem, or when traveling with the baby. But as they are less absorbent, they need to be changed more often. Disposable nappies work out more expensive than toweling nappies, even when allowing for the cost of nappy liners and washing.
Nappy liners a nappy liner placed inside a toweling nappy helps to prevent soreness by acting as a barrier between the baby's skin and a wet nappy. Liners are made of a material that allows moisture to pass through but does not absorb it. So when a liner is placed inside a toweling nappy, the urine passes through to be absorbed by the toweling nappy, the urine passes through to be absorbed by the toweling whilst the lining itself keeps dry.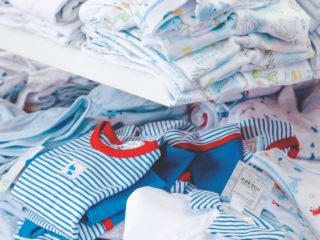 Nappy Pins for Baby Layette
These are large curved and have a safety catch which is removed in order to open the pin. When putting the pin in a nappy, keep one hand under the nappy to prevent the baby from being pierced by the pin.
Baby Layette-Plastic Pants
These are worn over the nappy to keep the clothes and bedding dry, and by doing so, reduce the amount of washing. But because the urine remains inside the pants, the baby's skin is kept and this encourages nappy rash.
Plastic pants may have elastic at the waist and legs. Those which are tied in place may be preferred since they do not cut into the legs, they adjust to the shape of the child, and they are easier to wash and dry. The disadvantage is that they are more difficult to put on to the baby. Another type of plastic pants is kept in place by press fasteners.
Vests
As vests are worn next to the skin, they need to be made of a material that is soft and non-irritating. Those made of a mixture of wool and synthetic material (for summer) wash well and keep their shape.
Vests that warm over and tie at the front are the easiest type to put on as they do not have to go over the head. The disadvantages are that they tend to gape and to come undone. Vests with an envelope neck (B) are easier to put over the head. An all-in-one vest and pants are worn over the nappy and the press fastening at the crotch holds the vests in position as well as making for easy nappy changing.
Stretch Suits
Stretch suits cover the baby well, are easy to wash, and need no ironing. As the feet are covered, there is no need for bootees except in cold conditions. Mittens are sometimes attached to the suit. These are useful both to keep the hands warm and to prevent the baby from scratching his face. These suits must be loose-fitting to allow plenty of room for the baby to move.
Matinee Jackets and Cardigans
A matinee jacket buttons of ties at the neck. A cardigan fastens lower down. A jacket or cardigan worn an extra layer required warmth.
Bonnets and Hats
These are necessary for cool or cold weather. If the baby is out in the hot sun then a cotton sun hat is necessary.
Shawl
A shawl needs to be lightweight and warm. A cellular blanket makes a good shawl. The holes in a blanket of this type make it lightweight, and the air trapped in the holes will hold the heat from the baby's body.
Gowns
These loose garments allow for growth, so they are used for a much longer time than stretch suits. They made warmer for a young baby by having a draw-stretch suit, they can be put on inside if there is plenty of room.
Bootees and Socks
These are useful in cold weather, especially when the baby wears a gown. When used with a stretch suit, they can be put on inside if there is plenty of room.
Mittens
Warm mittens are essential when the baby is outside in cold weather. Scratch mittens are thin mittens that are sometimes put on to prevent the baby from scratching himself. They are unnecessary if the baby is wearing a stretch suit with mittens attached.
Pram Suit
A warm pram suit is useful for an older baby who has the strength to kick off the blankets in his pram, or who is old enough to sit up in the pram.
Bibs
Paper tissues or paper towels are used as bibs and through away afterward. Bibs made of terry toweling are absorbent but need frequent washing if they are to remain hygienic. Bibs are made of soft plastic or plastic-backed material securely tied around the waist as well as the neck. This will prevent the plastic from flapping over the face and causing suffocation. For the same reason, any bib should always be removed before the baby is put in his cot or pram. Bibs made of stiff plastic with a catch-all pocket are for older babies.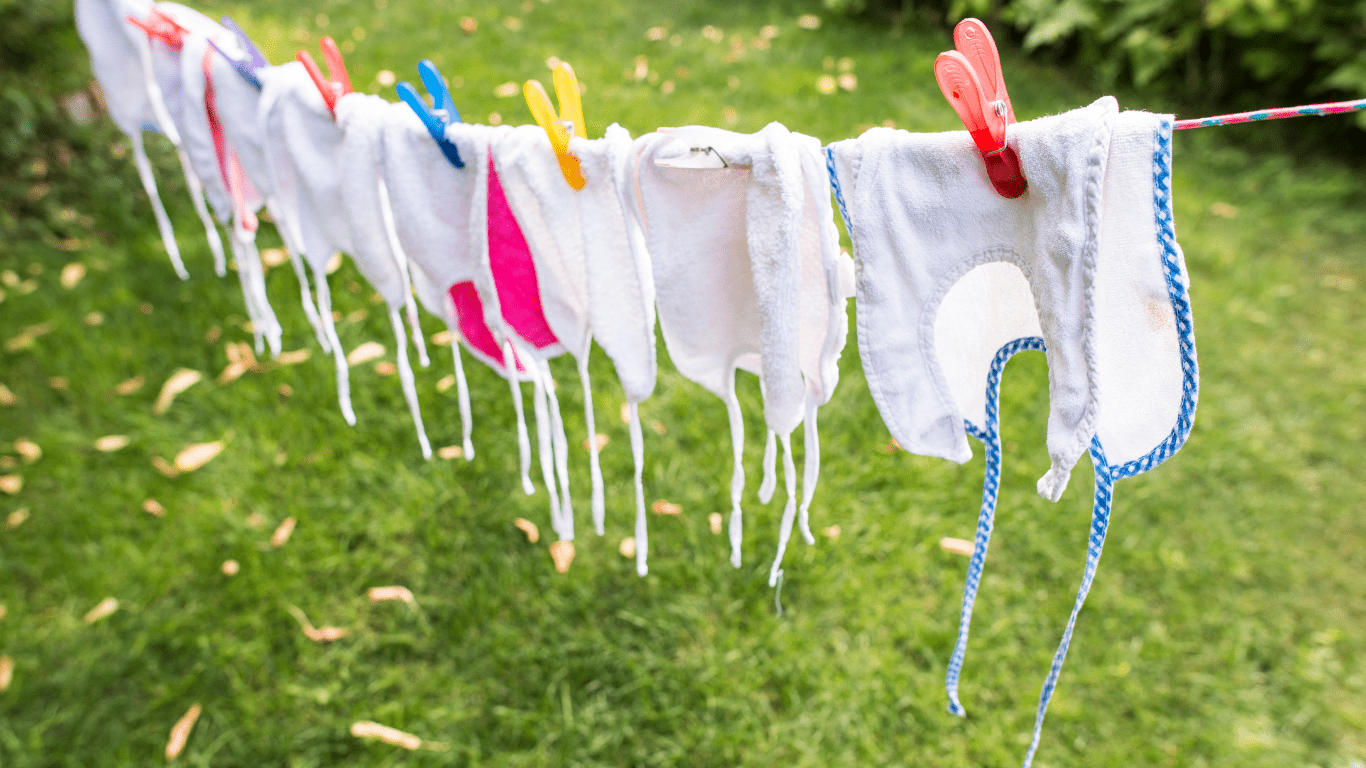 Happy Ending
The layette is the baby's first set of clothes. A new baby does not need clothes, just enough to keep warm. Do not buy too many clothes. Babies overgrow. You will soon be able to see how fast they grow. You can wash their clothes and keep them in good condition. You can even reuse baby clothes.