Food refusal the commonest feeding problem in healthy children. The child refuses to eat as much food as the parents think is needed. Consequently, they become very worried about the child's poor appetite.
Although this is a common problem in the world. It does not occur in countries where food is scarce. It is almost never a problem in poor homes where there are lots of children, nor in homes where no fuss about eating is made.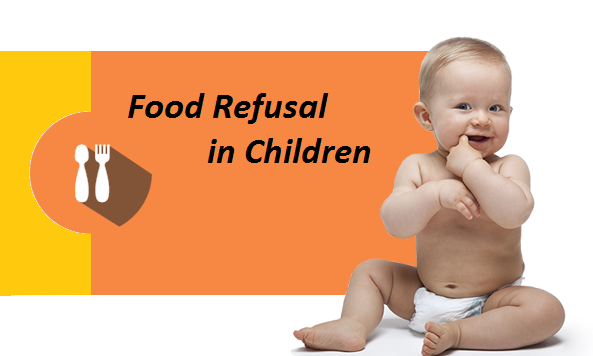 Main Factor Food Refusal to Eat
Children with this problem are usually between the age of 9 months and 4 years. It arises from a combination of factors including the following:
Children of this age love fuss and attention and have a strong desire to feel important.
The baby's rate of growth slows down during the first year and so does the rate of increase of appetite. This is the 'time of weaning and the mother is probably expecting the child to eat larger and larger quantities of food.
Children go through a stage when it is natural for them to refuse to co-operate, and they have learned to say no.
Children tend to dawdle over their meals and like to play with food. They have no sense of time and will not hurry so that the meal can be cleared away.
Tastes vary. Some children (like some adults) have small appetites. The size of the appetite also depends on whether the child has been very active out of door3, or spent his time quietly indoors.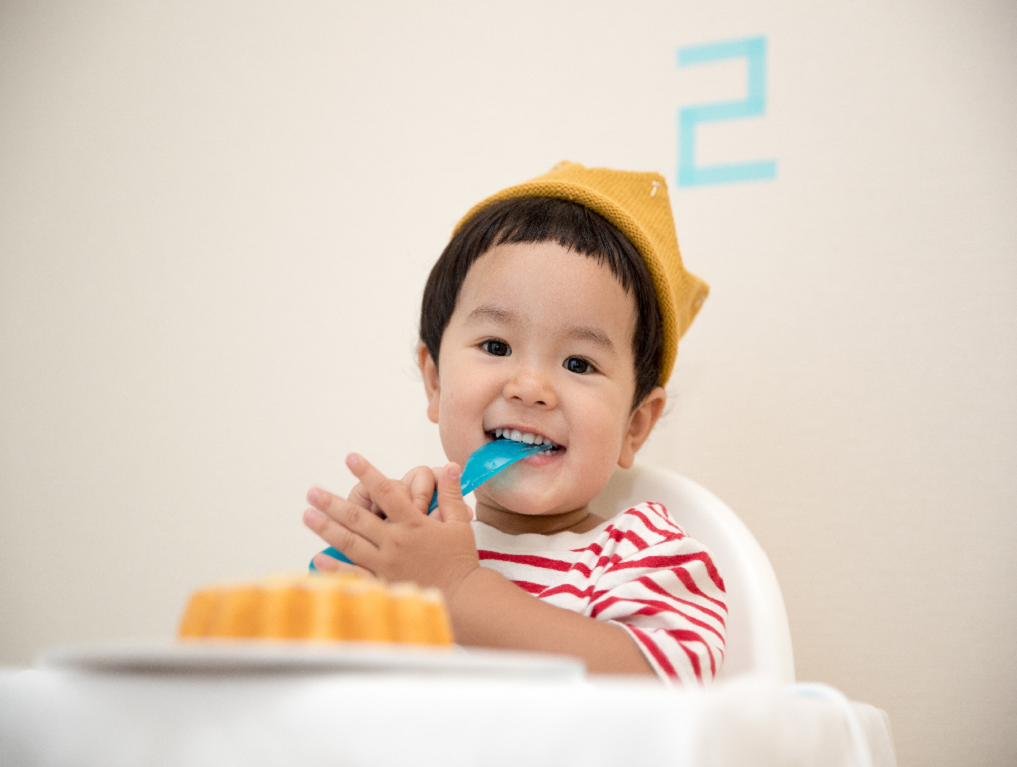 Do not Try to Force-feed
It is unnecessary to try to force a child to eat and attempts will not succeed. No healthy children ever starve if left to please themselves how much they eat, but they will enjoy making a great deal of fuss if forced to eat. Typical ways of trying to make a child eat include:
Pushing food into the mouth
Sweet-talking
Nagging
Inducing
Aggressive
Suggesting
Examples from a Doctor's Casebook
Worried parents consulted the doctor about the following feeding problems:
A 10-month-old baby whose mother, father, aunt and two uncles crept about the room after him with a spoonful of food, trying to get him to eat something.
The child who would only eat when his father's car passed the window. As a result, the father had to drive the car backward and forwards so that each time it passed the window, the mother could put a spoonful of food in the baby's mouth.
One boy refused to eat unless he was given a toy motor car, and his mother said he had acquired nearly 300 cars in that way. A mother who said she never went anywhere without a bag of biscuits in her handbag, so that if her son ever said he would eat something she could give him one.
Advice to Parents for Food Refusal to Eat
In all the above cases, similar advice was given.
.There is nothing wrong with the child's appetite. The trouble is with the parents.
When the child is given food, the parents must not appear to show that they care whether it is eaten or not. There should be no anxious looks at the plate, and no remarks about it.
A child who refuses to eat at mealtimes should not be given any food in between meals.
Healthy children never let themselves starve; they will quickly learn to eat if left alone to decide for themselves.
Importance Things Keep in Mind of Food Refusal
Parents Behavior is the most important thing at this step. Some parents forcing the children to eat can really make matters poorer. It is main for parents to understand that their kids reject to eat certain foods, they most likely:
The child is not hungry
Undefined about the flavor or smell of that food.
Actually, they cannot handle the food they are being presented.