Kids Speech development is an important means of communication. Talking enables people to exchange information, tell others about their feelings and discuss problems.
First Communication without words
Babies have an inborn desire to communicate with other people. Long before they are able to talk, they use other means of getting messages across. A baby tries to make his wishes known by pointing, clinging throwing, pushing away, pulling and so on.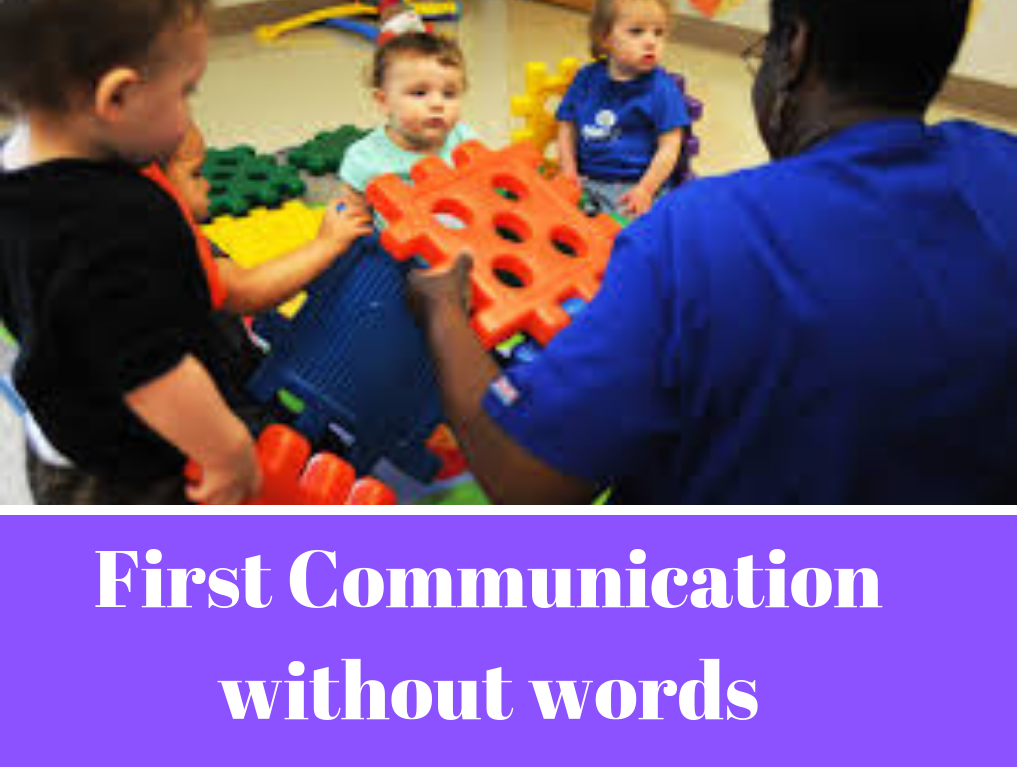 Before they have learned to talk, some babies become very cross and frustrated when they cannot make adults understand what is in their minds or what they want to do. Much of this bad temper disappears when they can use words. Being able to talk also makes life much more interesting for the child.
How children learn to talk
In order to be able to talk, children have to learn how to make the sounds and to put them together in a meaningful way. This ability comes with lots and lots of practice over several years. The following activities all play a part in learning to talk.
Other people talking to kids
Most mothers, fathers and other adults seem to know instinctively that it is important for them to talk to a young baby. When they hold or look at a baby who is awake they nearly always speak or coo often using a high-pitched tone of voice. It does not matter if the adults talk sense or nonsense at this stage. What is important to the baby is that someone is speaking to him.
How to Listening development of speech
A baby is very aware of voices. He likes being spoken to, gazing up at the speaker and keeping quite still as he listens. As the child gets older he learns to make sounds which mean words. He does this by copying the sounds made by adults when they speak to him. A child cannot learn to talk merely by listening to the radio or television. He needs to be spoken to in a way that a young child can understand.
Practicing making sounds development of speech
Babies get pleasure out of using their voices and often spend hours making noises ((babbling) to themselves. They make noise to attract attention, and they enjoy holding conversations (without words) with anyone whose attention they can capture the development of speech.
Kids Copying sounds made by other people
Babies make a great variety of different sounds as they babble. Only some of these sounds used when they reach the stage of copying the language of the people around them. They spoke to in English, they will copy English sounds and words. If spoken to in Chinese, Spanish or any other language they will copy the sounds and words of that particular language. If children hear a lot of swear words, then they will not be able to speak very well at all.
Learning what the sounds mean
Young children understand the meaning of words long they can say them.
The pattern  development of speech
The development of speech follows a general pattern. However, there are great differences in the speed at which individual children learn to talk-greater than in any other field of development. Some children will be in advance of, and others much behind, the average ages mentioned here. Girls tend to talk earlier than boys.
New-born to 6 Month development of speech
The baby uses his voice to cry. He also makes other noises when he hiccups, sneezes, and burps. By the age of one month, the baby is making little sounds that come from the throat (guttural sounds). At 5-6 weeks he is beginning to use his voice to coo and gurgle in response to someone speaking to him.
The baby can make more sounds now that he is beginning to learn to control the muscles of his lips, tongue and larynx 9voice box). He gurgles and babbles to himself, and also likes to hold conversations with other people. A conversation takes place when the baby makes a noise and then waits for the other person to make a noise.
A great variety of sounds can now be made such as goo der Adah ka. Much time is spent practicing these sounds. The baby also laughs, chuckles and squeals in play, and screams when annoyed.
9 months to 18 Month
The baby may say dad-dad, mum-mum and bab-bab, often repeating the same sound many times. He also begins to copy the sounds made by adults.
The baby is starting to know that some noises have positive meanings. It is usual, at this age, to say two or three words with meaning, for example, dad-dad, mum-my, bye-bye. As the baby comes to understand the meaning of words he can obey simple instructions, like give it to daddy. Kid's first words are near always makes for persons, animals or things. For example, a puppy can be used for all animals.
The next words are likely to be for food and clothes. During the next year, the child continues to learn more words. He practices making the sounds by talking to himself, at times continuously. At this stage development of speech, a child may use a language of his own, which no one but his parents can understand.The child says 6-20 words.
2 years to 4 Years development of speech
He uses 50 or more words and may be able to put two or three together to form a simple sentence.He uses pronouns -1, me, you- and continuously asking questions.He can carry on a simple conversation and talks incessantly.A child's speech is usually easy to understand at this age because most of the basic rules of grammar have been acquired.
How to Pronunciation
Young children make many mistakes as they learn to speak. They may mispronounce words (say them incorrectly) because they have difficulty in making the correct sounds. When they find a sound difficult, they substitute an easier one.
Difficulties in pronunciation have usually disappeared by the age of 5 or 6 years.
Stuttering development of speech
Children aged 2-4 years may sound as though they are begging to develop a stutter. Sometimes words or parts of words are repeated, almost as if the child is filling in time as he sorts out his thoughts. At this age there is much that children want to say, they are in a hurry to say it and they stumble over words as they try to do so.
This is not a true stutter. It is a temporary stage that children pass through as they learn to speak. Most children pass through this stage quite quickly. It is only likely to become a problem when parents make a fuss about it and try to correct the child's speech. The child then becomes self-conscious about talking and a real stutter may develop. A child who develops a real stutter may need the help of a speech therapist.
Slowness in learning to talk
Slowness in learning to talk has a number of causes including:
1. An inherited pattern of development of speech. It may be the family pattern to be late in talking.
2. Concentrating first on other aspects of development. Learning to walk or use the hands may come first.
3. Not enough individual attention from adults. Children learn to talk from adults rather than other children. A young child in a large family may not get enough attention from adults. This can also happen to twins and in families where young children are close in age.
4. Lack of encouragement. If no-one shares the baby's pleasure in the sounds he is making, then he will not be encouraged to produce different sounds.
5. Deafness. A child can only learn to speak if he hears the words spoken by other people. He also needs to be able to listen to himself so that he can improve his own attempts at words.
Deafness
Some children are born deaf. Others may become permanently deaf through an ear infection or other cause. Temporary deafness can sometimes occur when a child has a cold.
Deafness can be total or, more often, partial. Partial deafness means that some sounds are heard but not others. Sometimes only low notes are heard, and not those of a higher pitch. A baby cannot then make sense of the sounds people make when they talk to him. In other cases only loud noises or angry voices can be heard, but not normal speech or gentle voices. So these babies' ling noise with unpleasantness.
When deafness unrecognized, a child wrongly labelled as lazy, difficult to manage or subnormal. In fact the child confuses and frustrated. He has great difficulty in understanding what is said to him and any slight changes or new instructions are a cause for worry.
Deafness prevents a child from learning to talk
Up to the age of 6 month, a deaf baby uses his voice to gurgle and babble in the same way as other babies. The parents may not realize that their baby has a hearing problem because the baby is responding in other ways. Children respond to the vibrations of a slammed door as well as to the loud noise it makes. They respond to what they can see- facial expressions, genitures and the movement around them.
After about the first 6 months, speech development of a deaf baby does not progress any further. A child needs to listen to meaningful sounds in order to copy them, and a deaf child does not hear sounds which have any meaning. So he is unable to learn to talk. Instead of using his voice more and more like other children, a deaf child uses his voice less and the variety of sounds decreases.
Discovering deafness
It is extremely important to recognize deafness in children at an early age, preferably in the first year. The right training and treatment can then be given to reduce the effect of the handicap. A child who does not hear sounds until the age of 3 years will be slow in learning new sounds. If he cannot hear them by the age of 7, it will be very difficult or impossible to teach him the sounds.
Parents are often the first to notice that something is wrong with their child's hearing. They obtain advice from their family doctor or the infant welfare clinic.Deafness should be discovered if the child was taken regularly to the clinic. Routine tests carried out there include the startle reflex to sound at 6 weeks.
In some areas, children given more thorough screening tests take place at between 6 and 9 months old. By this age, the average child is able to sit up and has control over the movements of his head. He tested for response to a low pitched sound, a high pitched sound, the s sound, and quiet speech. If the child can hear the sound he will turn his head in that direction. The children usually screened again at 3.5 years, and later on when they go to school.