Food refusal is the commonest feeding problem in healthy children. The child refuses to eat as much food as the parents think is needed. Consequently, they become very worried about the child's poor appetite.
Although this is a common problem in the world. It does not occur in countries where food is scarce. It is almost never a problem in poor homes where there are lots of children, nor in homes where no fuss about eating is made.
Problems with eating and nutrition are widespread in children. Parents, carers, and professionals can find that children can be very challenging when food. Some children can be very fussy eating, others can be very demanding, others can be very picky, and others refuse to eat. Children can develop habits that can make it hard to swallow and even lead to life-threatening situations.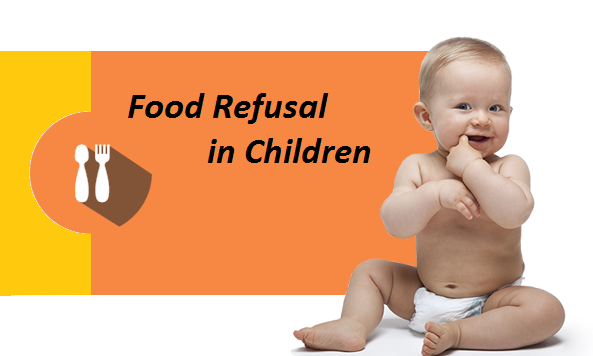 What to Do When a Child Refuses to Eat?
Food refusal is the most common feeding problem in healthy children. The child refuses to eat as much food as the parents think is needed. The child may be fussy about eating particular types of food, may eat only a few selected food items, may eat only at one specific time of the day, or may refuse to eat at all.
What Causes Food Refusal in Children?
A feeding problem is something that most parents worry about, and it is a significant concern. The problem is prevalent, and the stress of the situation can lead to the parents having severe issues with their diet and health. The problem of food refusal is one of the most common feeding problems that children have.
It can be a challenging condition to control, but as with all behavioral issues, there is a way for parents to assist their children. There are particular things that the parent needs to do to help with this problem.
What can we do if children refuse food?
Children frequently refuse food due to a fear of the meal's unexpected or unique sensory qualities, such as look, texture, or odor. This knowledge can assist you in approaching food refusal from a new perspective. Instead of being called a "picky eater," a child shows a natural human tendency.
The treatment for any phobia is to progressively increase an individual's exposure to the object they dread. The same strategy can be used when encouraging youngsters to accept new foods or re-accept previously favored foods. It has been proven that repeatedly providing food increases the willingness to try it and its liking.
Bitter flavors that people don't like from the start can be made to like by giving them repeatedly. As a result, parents are encouraged to continue giving items, even if they are refused, and to do so without putting any pressure on their children to consume them.
Main Factor Food Refusal to Eat
Children with this problem are usually between the age of 9 months and 4 years. It arises from a combination of factors including the following:
Children of this age love fuss and attention and have a strong desire to feel important.
The baby's rate of growth slows down during the first year and so does the rate of increase of appetite. This is the 'time of weaning and the mother is probably expecting the child to eat larger and larger quantities of food.
Children go through a stage when it is natural for them to refuse to co-operate, and they have learned to say no.
Children tend to dawdle over their meals and like to play with food. They have no sense of time and will not hurry so that the meal can be cleared away.
Tastes vary. Some children (like some adults) have small appetites. The size of the appetite also depends on whether the child has been very active out of door3, or spent his time quietly indoors.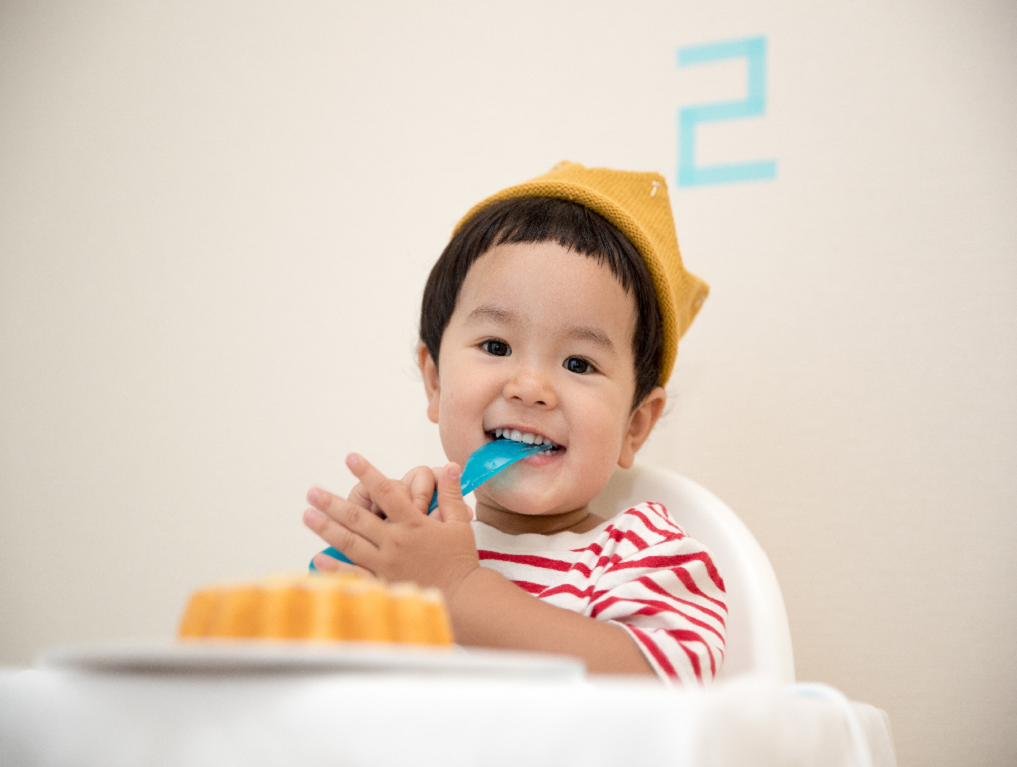 Do not Try to Force-feed
It is unnecessary to try to force a child to eat and attempts will not succeed. No healthy children ever starve if left to please themselves how much they eat, but they will enjoy making a great deal of fuss if forced to eat. Typical ways of trying to make a child eat include:
Pushing food into the mouth
Sweet-talking
Nagging
Inducing
Aggressive
Suggesting
Examples from a Doctor's Casebook
Worried parents consulted the doctor about the following feeding problems:
A 10-month-old baby whose mother, father, aunt, and two uncles crept about the room after him with a spoonful of food, trying to get him to eat something.
The child would only eat when his father's car passed the window. As a result, the father had to drive the car backward and forwards so that each time it passed the window, the mother could put a spoonful of food in the baby's mouth.
One boy refused to eat unless he was given a toy motor car, and his mother said he had acquired nearly 300 cars in that way. A mother who said she never went anywhere without a bag of biscuits in her handbag, so that if her son ever said he would eat something she could give him one.
Advice to Parents for Food Refusal to Eat
In all the above cases, similar advice was given.
.There is nothing wrong with the child's appetite. The trouble is with the parents.
When the child is given food, the parents must not appear to show that they care whether it is eaten or not. There should be no anxious looks at the plate, and no remarks about it.
A child who refuses to eat at mealtimes should not be given any food in between meals.
Healthy children never let themselves starve; they will quickly learn to eat if left alone to decide for themselves.
Importance Things Keep in Mind of Food Refusal
The parent's Behavior is the most important thing at this step. Some parents forcing the children to eat can really make matters poorer. It is main for parents to understand that their kids reject to eat certain foods, they most likely:
The child is not hungry
Undefined about the flavor or smell of that food.
Actually, they cannot handle the food they are being presented with.
Try These Suggestions:
Please Take Your Time
It can take anywhere from 15-to 20 exposures or offerings for a youngster to try new cuisine. Make an effort not to hasten this process. Continue to offer the meal, and don't stop until you've presented it at least 20 times.
Provide a Variety of Meal Options
Consider how you're going to present your food. Foods can be prepared and served in various ways, and a youngster may detest a food when done in one manner but enjoy it when served another. Carrots, for example, can be served cooked as part of a meal or raw as a snack, chopped into sticks, or grated.
Relax the Pressure
If your baby is not ready to try a meal, don't force them. Other issues can arise as a result of coercion. Try to remain objective and recognize your child's improvement. Praise your child, for example, when they cheerfully eat a vegetable that they previously refused, even if they only eat a small quantity. Make sure you don't put too much pressure on them to complete the meal.
Experiment With New Ideas
Exposure can take numerous ideas and is not limited to merely providing the items in a scenario where the intention is to eat them, such as at a meal or snack. Any encounter a baby has with a meal that they are refusing will help them become better familiar with it and, as a result, more ready to try it.
Conclusion
Food refusal is the most familiar feeding problem in healthy children. The child refuses to eat as much food as the parents think is needed. The child may not know the food is there or has not learned to expect and accept food. They may not have understood the swallowing and chewing patterns needed to eat the food. The child may have a food intolerance or allergy. The child may have been used to a different way of feeding, for example, breastmilk. The baby may not like the texture, taste, or smell of the food.